A café for every occasion
On Tuesday I had the rare privilege both time and money to kill in Leeds City Centre, so revisited some of my favourite indie cafés.
Having previously lived here, and needing something petty about which to feel morally superior to others, I grew to know and love of the city's flourishing independent coffee scene.
With so many choices, it is impressive each café really does offer their own niche across a spectrum of styles, both in terms of taste and of atmosphere.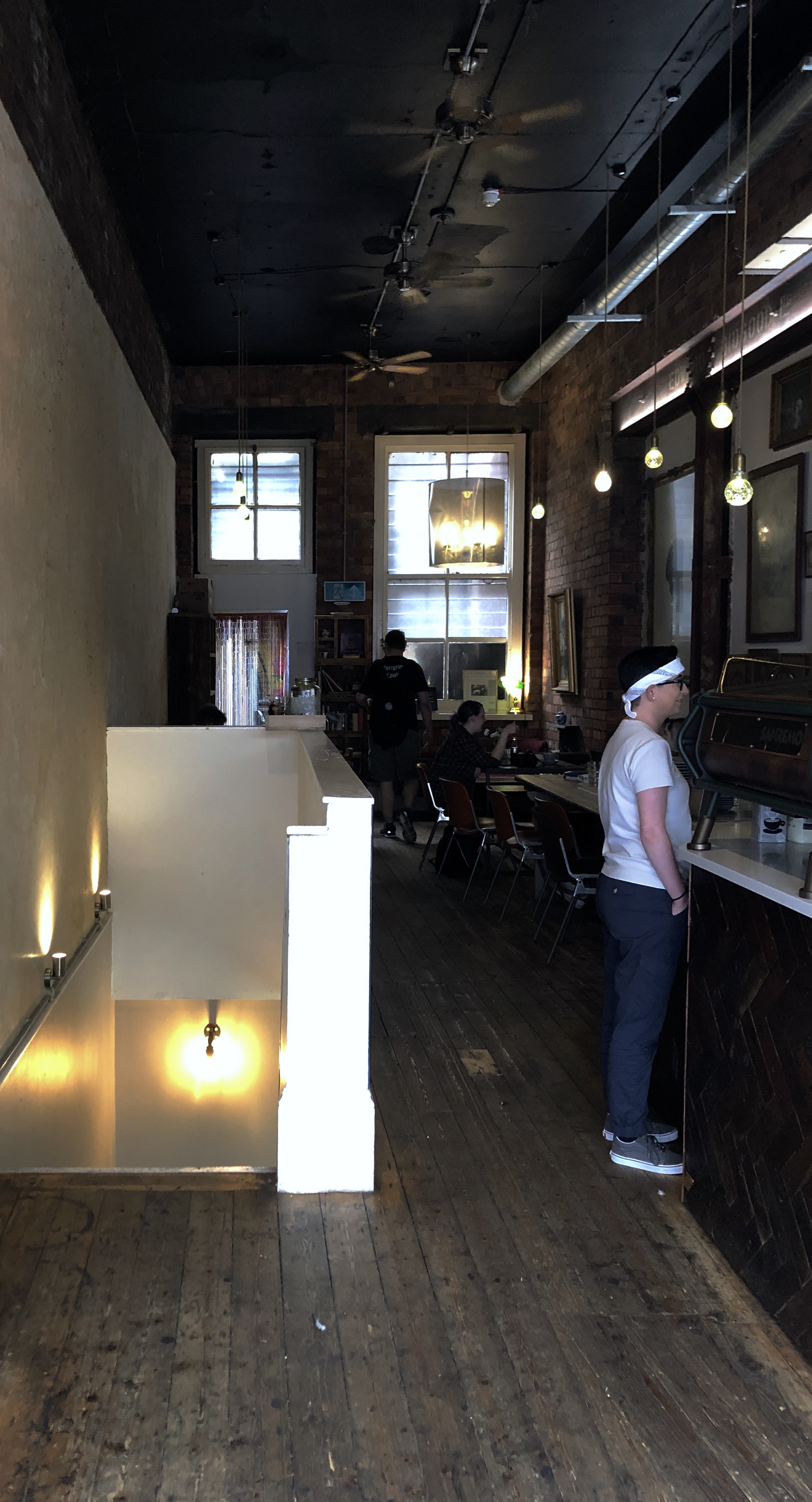 If you're craving somewhere to ruminate over life's mystery, the dark, broody environment of Mrs Atha's can't be beaten. The café's dark interior, exposed brick, and decor reclaimed from a century of changing fashions gives Mrs Atha's a cool and macabre tone matched only by the dark, rich and surprising flavourful locally roasted coffee. Perhaps the Poe of Leeds Cafés, regardless of your taste in decor, the coffee here is not to be missed.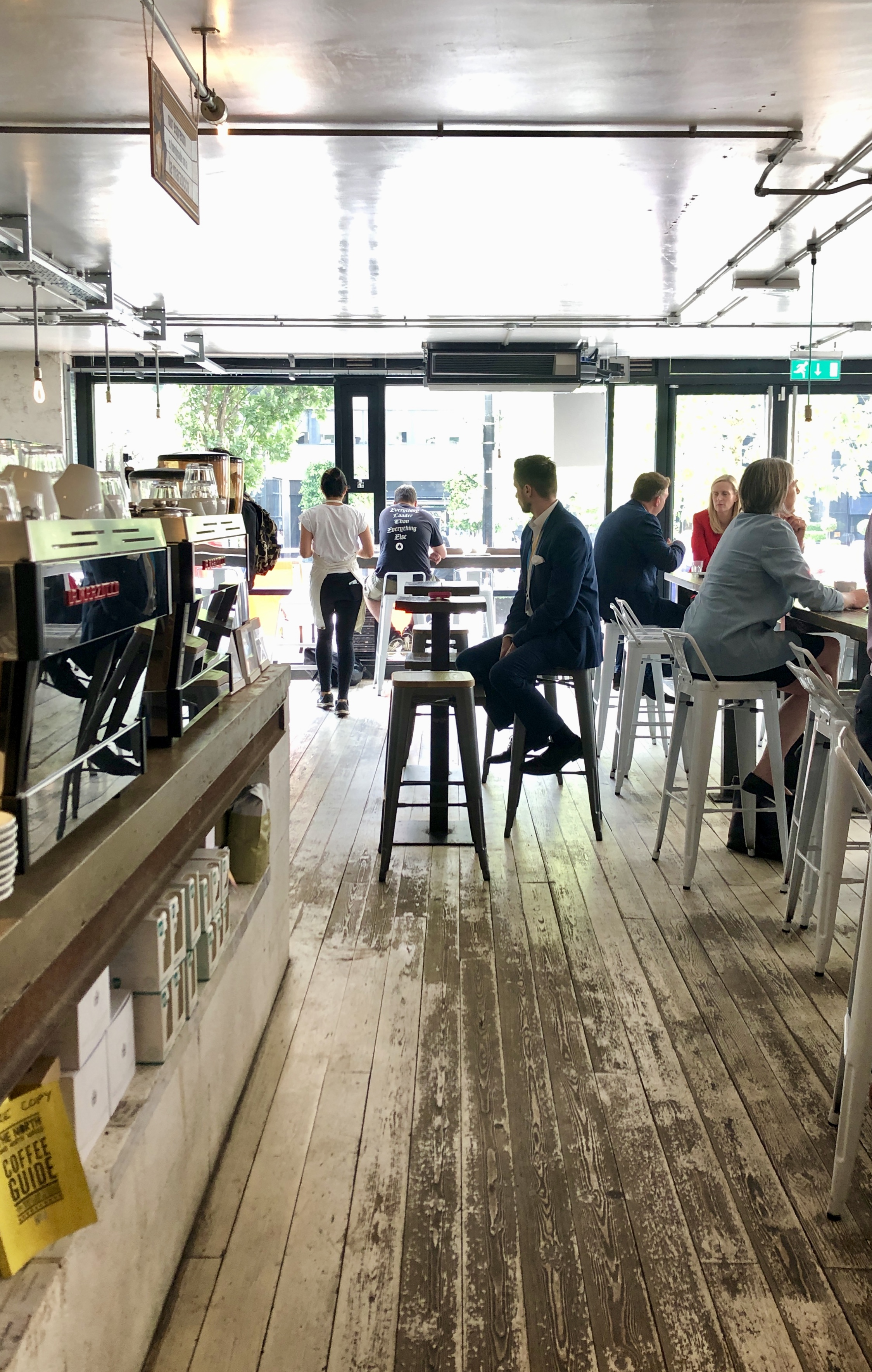 At the other extreme, La Bottega Milanese proffers their culture of light, airy cafés, imported directly from the owner's Italian heritage. Here the environs hold all the trappings of a hipster cafe: exposed brick, wooden benches, and a minimalist style. However, where Bottega shines is in its authenticity, complete with filled cannoli, lasagne, and laid back Italian attitude.
The location of 'Big Botega', as it is known among friends, is wonderfully insulated from city life in a square behind Park Row, and offers outdoor tables and even deck chairs for those wishing to kick back and enjoy the breeze.
The coffee is to die for, the pastries divine, and the courtyard seating on a summer's day is the ideal spot for a slice of Lasagne, a midday Aperol Spritz, and to daydream for a while on how could be once you nail that transfer to your work's Lombardy office.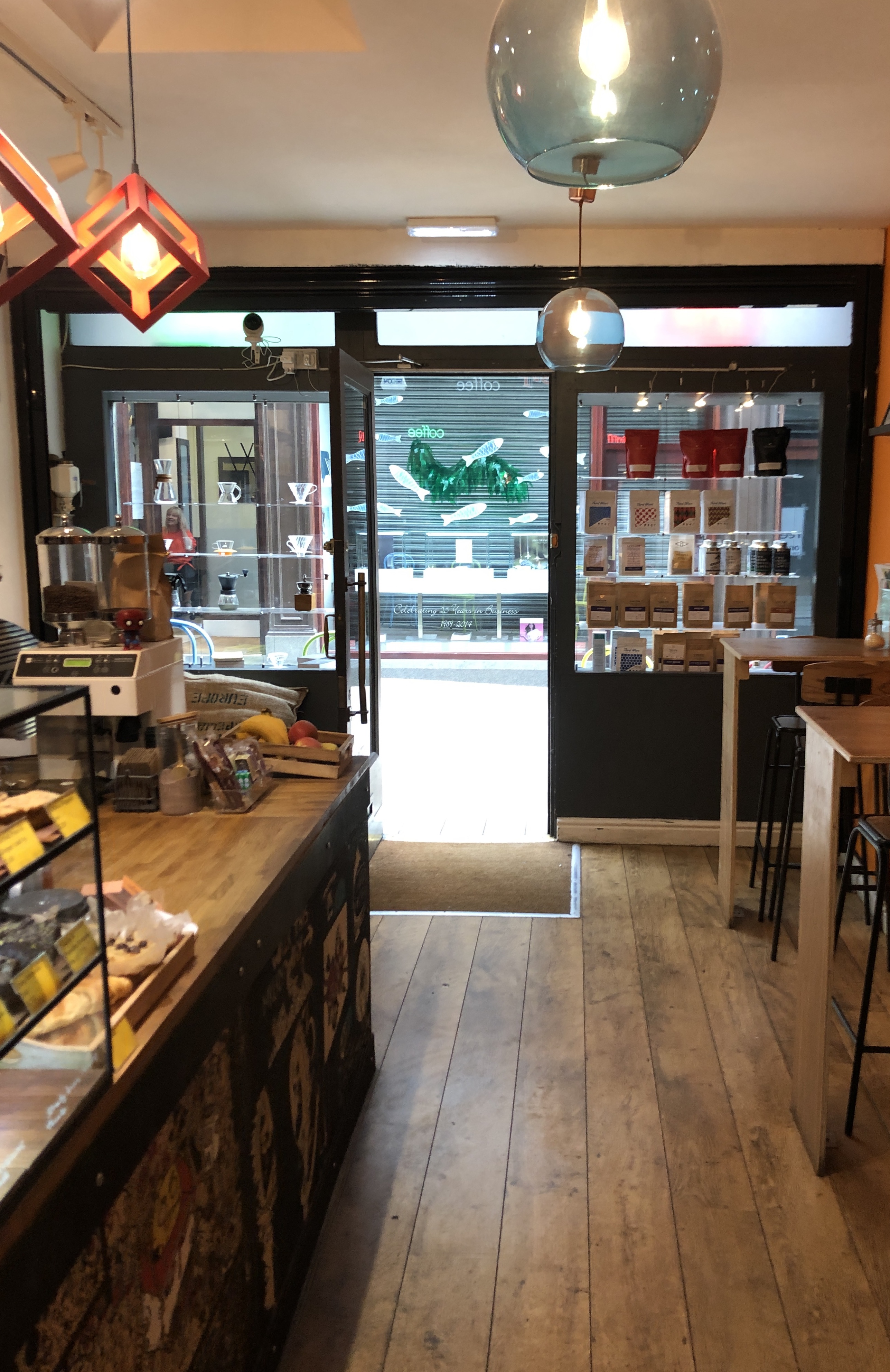 Finally, to the centre ground. Kapow Coffee is a hidden Leeds gem, both metaphorically and literally as it sits in the centre of the Queens Arcade. Neither gloomy, not cosy, Kapow has a cosy feel, with lots of tastefully done gaming themed decoration around. The seating is as clean and technical as the coffee, and is sure to delight any visitor looking for a quiet place to rest and nurse a delicious flat white.
While in Queens arcade, I have to mention Village, a fantastic indie magazine shop, the walls of which are lined with publications dedicated to every niche.
The lovely Doncaster exiles running the place will get you whatever you need, and happily send you away with a tasteful clear carrier bag in one hand, and freshly pulled espresso fix in the other